Top 20 Questions in Information Governance
sponsored by OpenText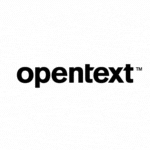 ABSTRACT:
Information governance is not simply needed to better manage information, but it is used as a means of improving both business purposes as well as compliance initiatives. Organizations need ways of managing information that make business processes faster, better, and cheaper and that allow businesses to easily identify, mitigate, and manage risks.
In order to implement a successful information governance program, the establishment of rules and technologies for using and managing information is imperative. These policies and procedures will allow you to clean up existing information and to maintain superior management across the enterprise for years to come.
Access this webcast to gain insight on the 20 most common information governance questions and begin building your content management strategy today.
(THIS RESOURCE IS NO LONGER AVAILABLE.)